Working with Ironstone technicians brings a whole host of benefits to clients including the highest quality of customer service standards to ensure customer satisfaction.
With over a decade of reputable service in the entrance technologies industry, certified and reliable technicians are a priority to ensure ongoing relationships, and assistance for clients working with Ironstone technicians is an excellent choice.
Ironstone understands that each client desires specific and custom services. Whether it's custom installation or design techniques, Ironstone technicians work with the client to ensure every new installation meets their entrance needs and fits their desired aesthetics.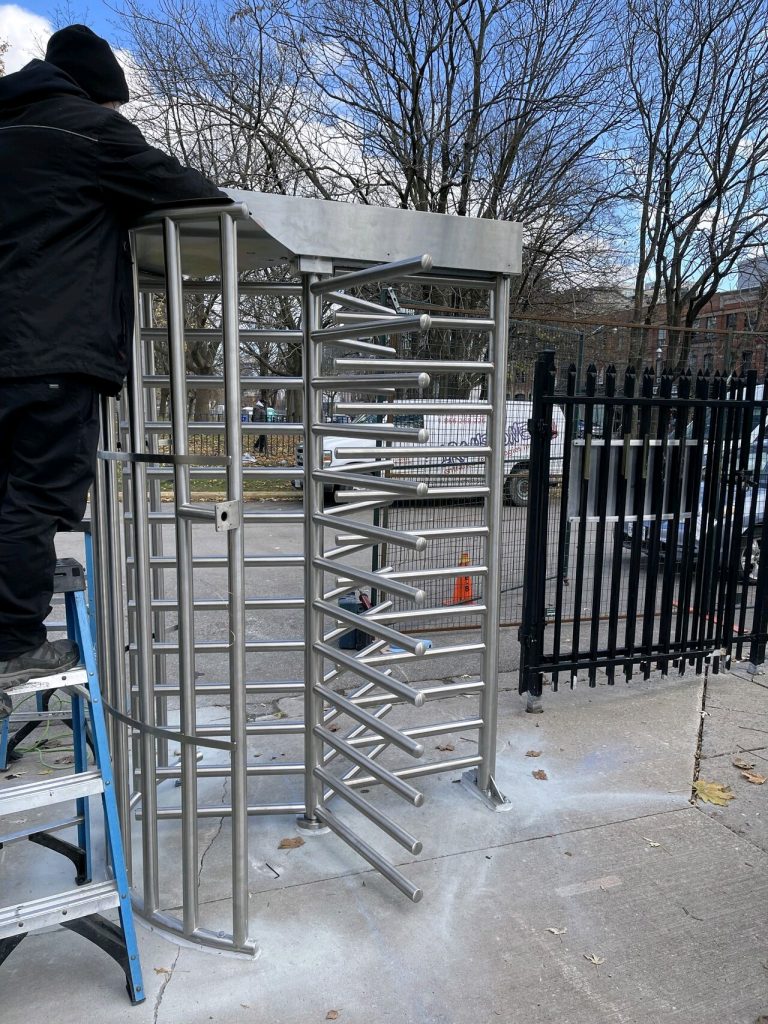 Simply put, nothing is standard at Ironstone.
Ironstone is available 24/7 for service calls and the leading entrance company remained operational throughout the COVID-19 pandemic as an essential service. The staff is dedicated, always available, and works hard to provide clients with the exact services and products they are looking for.
With Ironstone the initial purchase and entrance instalment is only the beginning of the client-customer relationship.
Ironstone specializes in surpassing customer expectations and understands how important it is to be readily available and willing to help customers with their entrance solutions requirements at a moment's notice.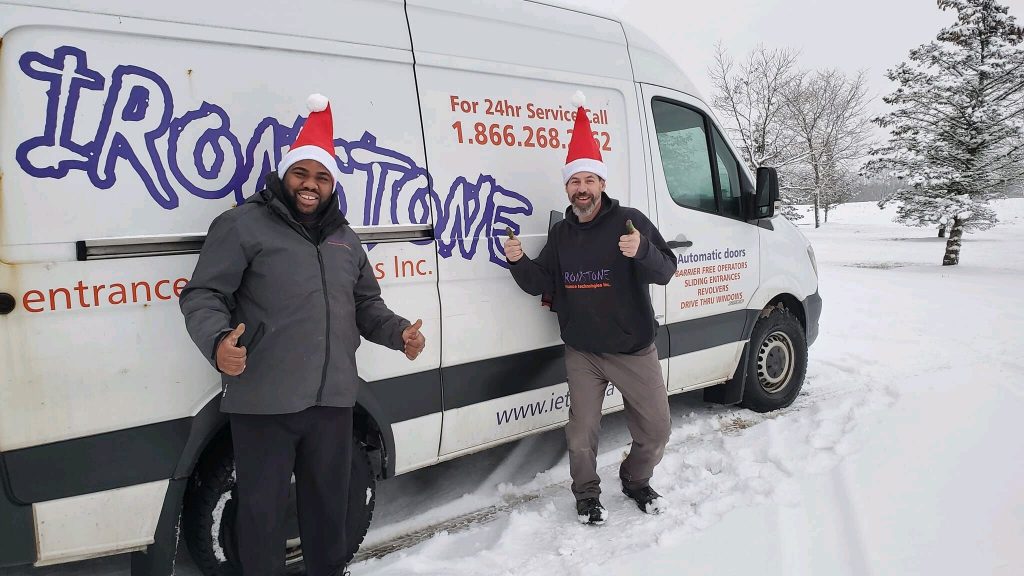 Ironstone technicians communicate openly with clients at any hour they wish. It is a priority of Ironstone to ensure customers are comfortable interacting with sales staff as well as our team of technicians. Technicians will come on-site at the sign of any issue, concern, or maintenance request. Our reliable and friendly staff is committed to safety, efficiency, and communication above all else.
Ironstone staff receives the highest caliber of training so they can recommend the appropriate preventative maintenance plan for each business. Ironstone's AAADM certified technicians are capable of offering service, maintenance, and upgrades to all brands of automatic doors. Application tie in's such as air phone/fire systems, integrations with security systems, and access door systems are also readily available to suit each client's unique needs. They also ensure clients are AODA (Accessibility for Ontarians with Disabilities Act) compliant by 2025.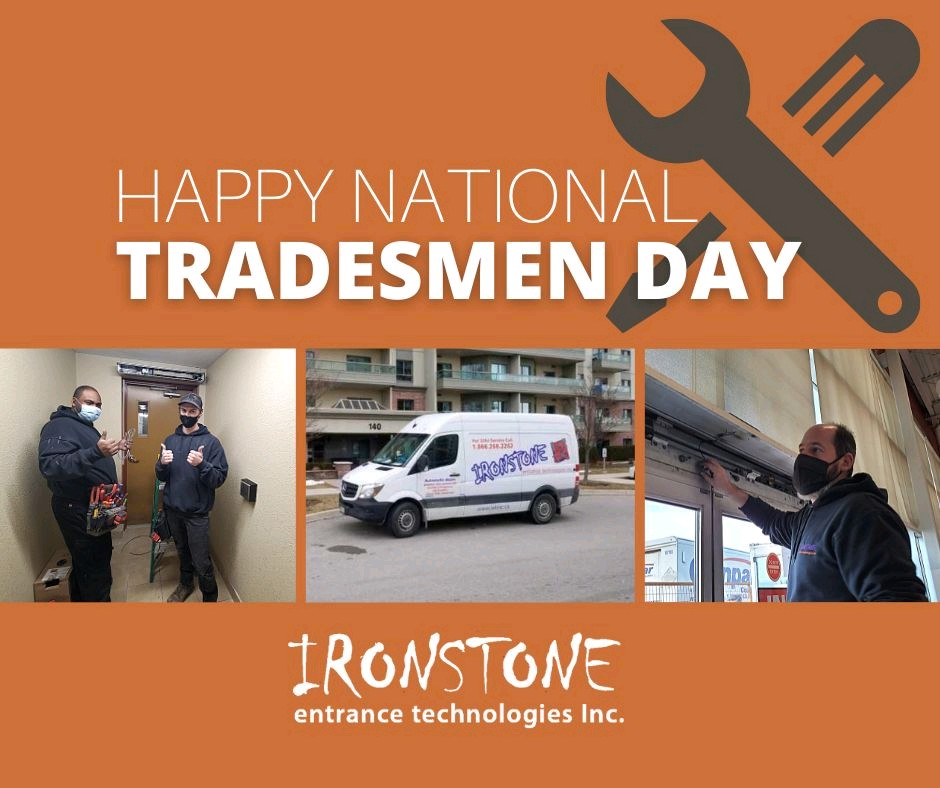 Working with Ironstone technicians ensures clients will receive the very best in entrance solutions technologies. Ironstone puts ongoing customer service at the forefront of every relationship, to ensure their staff is available to meet clients' every need and promote the longevity and efficiency of their doors.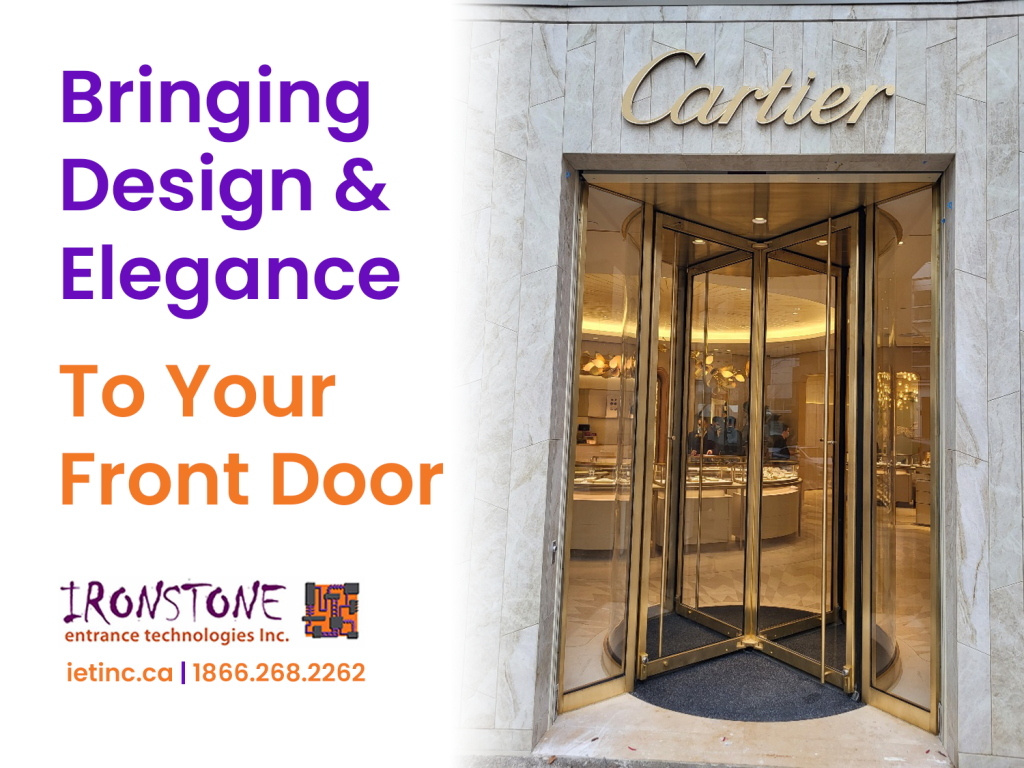 Ironstone understands that the installation and maintenance of entrance solutions are more than a sale, it is a long-term partnership between Ironstone and every individual client. Our cordial, highly trained staff, take every measure available to ensure above and beyond customer service to maximize the benefits of that partnership.